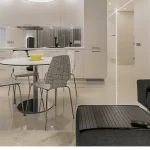 When a child is born, parents begin to wonder how they will pay for college in 18 years. As with any investment that grows, the sooner you get started, the better. Parents start to save for college a variety of ways. Maybe open a Colorado 529 account or buy a home designated as a college savings account. Once the child gets to college, in addition to tuition and food, housing is a major expense. Why not check into investing in a college condo instead of renting?
Every August, in every college town across America, college students start to return for the fall semester. This always creates a frenzy of real estate activity. The rental market is usually pretty tight in any college town. Because of that, many families consider purchasing a home for their college student to live in while attending school. It usually takes 30 to 60 days to close on a home so NOW, as in June, is the time to start looking for that perfect place.
This can prove to be a worthwhile investment financially, as well as an excellent learning experience for the student. In Boulder, Colorado, if a parent bought a condo in the 1980s and held on to it for 4 years, they most likely would have sold it for about what they paid for it. If a parent bought a condo anytime since 2012 and sold it in 4 years, they most likely would have made enough profit to pay for their child's in-state tuition at the University of Colorado. In 2023, there is an inventory shortage of available condos and there has been continued upward market pressure on prices. This all makes it tougher to find a place to buy, but history has proven it can be worth the effort.
Owning a property, the student lives in while they attend college can be beneficial in several ways. The student will have a greater sense of stability in that they won't need to look for a different apartment to live in each year. In addition, you can pick the lifestyle that will help your student succeed in school by choosing the location and the quality of housing that best fits their needs. In the past, apartment rents in college towns typically increase on an annual basis. By purchasing a property with a fixed rate mortgage, the student's housing expense will be fixed. In addition, they won't have to deal with paying security deposits or going through the hassle of getting the deposit back. Having a single place to live in, that you own means your student will not have to worry about storing furniture over the summer break. By purchasing a home for the student, you will be providing him/ her with an excellent learning experience. The student will learn not only about the process of investing in real estate, but will also learn about the responsibilities that go along with property ownership.
 In my own personal situation, I have two sons who attended the University of Colorado. I bought them each a condo using owner occupied FHA financing. Each lived in the unit and had a roommate paying rent to help pay the monthly mortgage. At the end of their college careers, they had built up some significant real estate equity to utilize in the next phase of their lives. Having the start of a real estate portfolio upon graduation increases the velocity of their wealth early in life.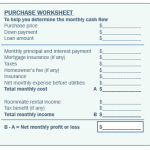 I have had some clients buy a piece of real estate in which they have had all two, three or more of their children live in while attending college. In some cases, this spanned a 10-year time frame. Rather than throwing money down the "rent drain," they have built equity in a real estate investment over this period of time.
Here is a sample worksheet to help you to determine the month-to-month expenses for owning a condo or house for you college student while you evaluate if this is the right decision for your family.
In my next article, "Part 2 – Increasing the Velocity of Wealth with a College Condo",  I will provide you with a list of items to think about and plan for when deciding whether or not to buy a condo or house for your college student.
By Duane Duggan. Duane has been a Realtor since 1982. Living the life of a Realtor and being immersed in real estate led to the inception of his book, Realtor for Life. For questions, e-mail DuaneDuggan@boulderco.com, call 303.441.5611 or visit BoulderPropertyNetwork.com.