What a huge achievement purchasing your first home is! Of course with all the exhilaration are also some butterflies – especially leading up to the transaction. You'll certainly need an experienced real estate agent looking out for your highest interests, and you'll probably want some expert advice along the way. As knowledgeable veterans in Boulder County & beyond real estate, we are absolutely qualified and ready to aid you in buying your first house.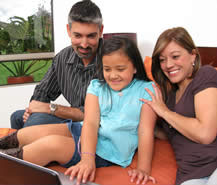 Not everyone with a real estate license is equally able to help you find your first home. Our dedication to you, our client, is what makes the difference. When you hire Duane Duggan or Timmy Duggan with The Boulder Property Network at Re/Max of Boulder, Inc. to help with your first home purchase, here's what you can expect:
We'll lead you through each step while you're buying your home. From finding the best house among all the homes available in Boulder, to advising you on the involved closing costs.
We're the local experts, and can help you create a wish list of features and amenities you want in your neighborhood, school district, and your house.
The financial facets of buying a house can be mind-boggling. We'll walk you through the several mortgages and home buying methods at your disposal.
We will make sure you see all the houses that meet your needs, and closely watch all of the latest listings.
We'll do our very best to do away with all the worry and stress that goes along with buying your home.
We are ready to help you pick your right house in Boulder County or Beyond !
Give us a ring at 303-441-5611 if you can't find your dream home listed here. We'll search the MLS plus use our industry contacts to find the house in the Boulder area that matches your needs.