Latest Developments in the New Housing Market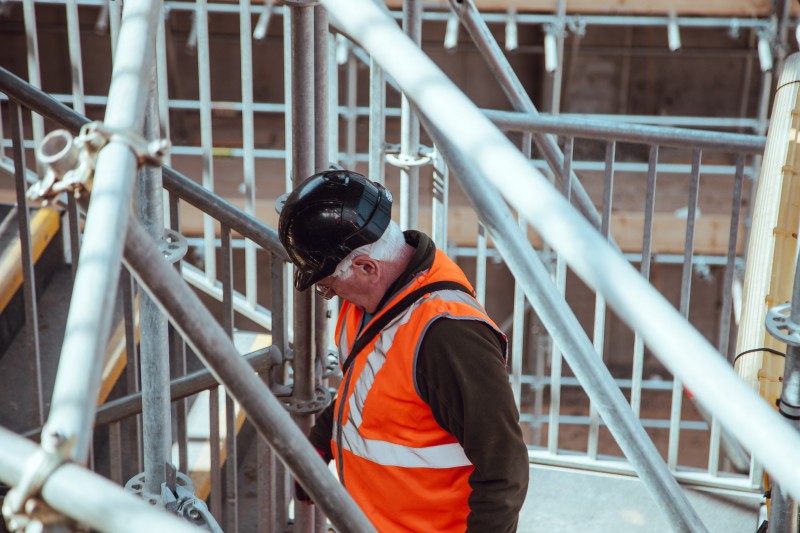 Market research and consulting firm Metrostudy has been providing deep market intelligence for the new home building industry across the U.S. for decades. In 2001, Metrostudy opened an office in Colorado, which is currently headed up by John Covert, senior director west region. John oversees the analysis of new residential construction across 11 Front Range counties in Colorado including the 8-County Denver Metro Area, Larimer, Weld and El Paso counties.
Metrostudy collects data for the new home industry by hitting the streets – literally! Metrostudy's 22-member survey team in Colorado visits every new home project on every lot in the metro Denver area and the Front Range each quarter. They gather primary data to assess housing supply and demand by counting the number of finished lots available, the number of homes under construction, and the finished vacant inventory. This "on-the-ground" method produces highly accurate, unmatched data and analysis – and Metrostudy has the most comprehensive database of housing market information in the industry.
I spoke with John to discuss the state of new home construction and the latest developments in our housing market. He pointed to several areas of the new construction market that Metrostudy monitors.
Future Lots
The first area is future lots, in other words, the lots that have been slated and approved for future development. Metrostudy monitors these lots throughout the entitlement process from conceptual plan to approval. They track the number of lots, their development status, and whether or not any dirt has been turned. Metrostudy currently has its eye on over 400,000 upcoming lots.
Vacant Developed Lots
Next, Metrostudy tracks vacant developed lots. This is the true measure of the supply of lots in the market. These are lots where all the infrastructure such as streets, curbs, gutters, and utilities are in place. This means that a builder can go to the local municipality and pull a building permit.
The supply of vacant developed lots is already low and headed downwards. In the peak of the market in 2005, there were 21,000 finished and ready to go lots. This can be equated to an 18-month supply of lots based on the demand at the time. After the recession, our vacant lot counts were around 11,000. Currently, the supply of lots is at the lowest level since Metrostudy started monitoring the supply in 2001. The current supply of lots based on current demand is at a record low of 12 months.
Under Construction and Finished Vacant Homes
Once construction on housing has started, Metrostudy visits each subdivision in the area and hand counts two types of inventory. First, inventory where a foundation has been poured to completion. Second, inventory that is completed to the point at which a certificate of occupancy is available and the house is vacant. The inventory of homes under construction is rising, mostly due to the fact that it is taking a longer amount of time to build a home now. Longer construction periods are due to municipal regulatory processes taking longer and trade labor shortages.
Housing Starts
Another statistic Metrostudy surveys is housing starts. As a nation, according to Chief Economist for the National Association of Realtors Dr. Lawrence Yun, we need to build about 1.5 million homes per year just to keep up with population growth. Since the beginning of the recession in 2007, there hasn't been anywhere near 1.5 million homes being built, and the industry is not close to that long-term average yet. This means our housing shortage has been getting worse every year since 2007.
Multi-family Housing
   Multi-family housing or townhomes and condos starts remain at historically low levels, especially in Colorado where the Construction Defect Law has stymied construction of multi-family for sale units while swinging towards rental market units. As you drive throughout the Front Range, you will see multi-family construction, but nearly all of these projects are for rentals, not for sale. Available finished inventory of multi-family units is at an all-time low.
Occupancy
Metrostudy also assesses the rate at which new homes are being occupied and when a homeowner closing takes place to analyze the absorption of new inventory. In general, demand has been high and new homes are being occupied very quickly.
Vacancy Rates
In addition to occupancy rates for new homes, Metrostudy tracks vacancy rates for rentals. These rates are very stable even though tens of thousands of new rental units have been added. Because vacancy rates are stable and low means that rents are continuing to increase. In Colorado, housing demand continues to be high and housing supply is tight whether it is for home buying or renting.
To learn more about the new housing market and see my full interview with John Covert in our podcast video, visit: https://youtu.be/8e2PDyd–9A
For more information about Metrostudy, see www.metrostudy.com/markets/denver/
_____________
About Duane Duggan:
Duane Duggan has been a Realtor for RE/MAX of Boulder in Colorado since 1982 and has facilitated over 2,500 transactions over his career, the vast majority from repeat and referred clients. He has been awarded two of the highest honors bestowed by RE/MAX International: the Lifetime Achievement Award and the Circle of Legends Award. Living the life of a Realtor and being immersed in real estate led to the inception of his book, Realtor for Life.

For questions, email Duane at duaneduggan@boulderco.com, call 303-441-5611, or visit boulderco.com