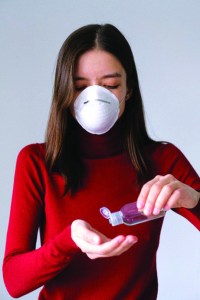 How we look at homes has changed a great deal since COVID-19 started to impact our communities. As of June 30, the Safer-at-Home and in the Vast, Great Outdoors public health order was issued by the State of Colorado. This is the eighth amendment to the original Stay-At-Home order. Yes, that means we've had eight changes in how we conduct business and l  live our lives since March.
This new public health order states that "All individuals currently living within the State of Colorado are encouraged to stay at home or in the vast, great outdoors and avoid unnecessary interactions whenever possible in order to reduce the spread of disease."
During the pandemic, however, buying and selling homes has been deemed essential business. After all, everyone needs a place for shelter, and people's needs change on a constant basis. As a result, the state's order has included the real estate business under the category of Field Services. Field Services means a service which is being provided out "in the field" as opposed to in a company property, including third-party private properties, such as a third-party household (like a seller's home).
Early in the pandemic, in-person real estate showings were not allowed at all. Thanks to the current technology available to our Multiple Listing Services (MLS) along the Front Range, prospective homebuyers have been able to view homes through photographs and virtual tours. This technology will never replace a homebuyer's desire to physically go see a property in person, but it has helped keep the real estate market moving. The local MLS in Northern Colorado, Information and Real Estate Services LLC (IRES), recently offered two months of free Matterport – or immersive 3D virtual tours – to its members. This should encourage more listings in the system so that virtual tours are available for homebuyers to view.
Restricting your in-person visits to a select few properties
The current technology offered by the MLS and other sources of information allow you to learn a considerable amount about a property before you head out to view it. By finding out as much as you can about a property before you go look at it, including watching the virtual tours of homes, you can reduce the number of in-person showings you schedule, which can limit your exposure to coronavirus. This enables you to only go see the homes for which you have a strong interest.
What you can expect when going to in-person home showings today
If you are working with your Realtor® to see a home, plan on driving there yourself. Once you arrive, no handshaking is allowed, and you must stay six feet apart from other people. Some sellers are asking you to certify (or sign) a form with questions about your exposure to COVID-19, for example, asking if you have traveled abroad, if have you been sick, etc. Once inside the house, your mask should already be on and you may be asked to wear booties and gloves. You will likely be asked to use hand sanitizer on the way in and on the way out. You will be asked to touch as few surfaces as possible and view the home quickly. Some sellers and listing agents are asking homebuyers to acknowledge they have reviewed all the marketing material before viewing the house. By doing so, an unnecessary showing may be prevented. There should be no overlap of prospective homebuyers scheduled to see the home at the same time. There might be other restrictions in place or other rules that evolve as we work our way through this process.
Open houses are allowed now
Newly added in the most recent public health order is that open houses are once again allowed – as long as the guidance in Section I.H.4 of the order for holding one is followed. However, we have not seen a large number of open houses being marketed yet. Looking at the guidance in Section I.H.4 of the order, I can see why. The guidance needs to evolve before real estate brokers and the public will feel comfortable with the open house process again. In fact, a release from the State of Colorado Department of Regulatory Agencies (DORA), Division of Real Estate, to Colorado licensed brokers reads as follows:
"DORA recognizes that these orders, while detailed, do not necessarily reach the level of specificity many of our regulated professions desire. Additionally, we know that businesses and professionals are being asked to absorb information from a wide variety of sources, and many amended versions of Public Health Orders."
One might say, "How can an open house be any more dangerous than going to a grocery or big box store?" While that may be true, a seller in a high-risk category who still lives in the home would be unlikely to grant permission to hold an open house. Safely holding an open house in a vacant home or new model home would be much easier.
What to expect if you find an open house to attend
While specific guidelines are being developed, you might still see a few open houses start to pop up. In the meantime, here is what an open house might look like:
There will likely be only one family unit in the home at a time. Wait outside with the others and properly social distance at least six feet apart as you wait. Similar to in-person showings described above, you might be asked to certify (or sign) a form with questions about your COVID-19 exposure, such as asking if you have traveled abroad, if you have you been sick, etc. Once inside the house, you should already have a mask on, but you may be asked to wear gloves and booties. All doors should be open, and you will be requested not to touch any surfaces. You will likely be asked to use a different exit than the way you came in and to use hand sanitizer on the way out.
Be sure to consult with your Realtor about the most recent changes and requirements for viewing homes in a coronavirus environment. Hopefully, it will get easier, but depending on how rates of coronavirus in our state fluctuate, there may be a few steps backwards before this is over.
Link to public health order: tchd.org/DocumentCenter/View/7345/Safer-at-Home-Public-Health-Order–Eighth-Amended-?bidId=
By Duane Duggan. Duane has been a Realtor for RE/MAX of Boulder since 1982. Living the life of a Realtor and being immersed in real estate led to the inception of his book, Realtor for Life. For questions, e-mail DuaneDuggan@boulderco.com, call 303.441.5611 or visit BoulderPropertyNetwork.com.