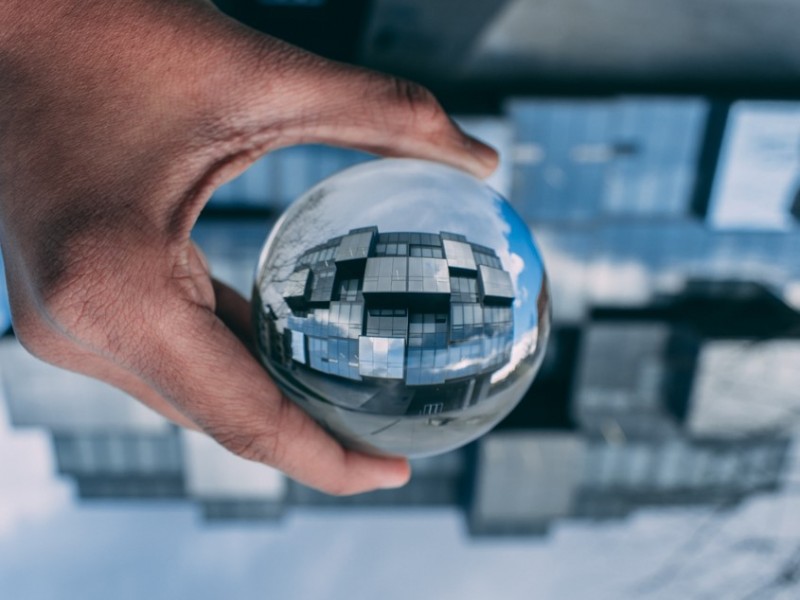 As Realtors, we are very fortunate that by pooling together our resources through the National Association of Realtors (NAR), we are able to enlist a chief economist. NAR's Chief Economist Dr. Lawrence Yun is as close to a crystal ball we Realtors have for predicting the future. As senior vice president of the research department at NAR, he has a very qualified staff supporting his analysis and forecasting. They publish extensively on a wide range of topics and research including market data, housing statistics, commercial research, consumer opinion, land markets, and financing. I was lucky enough to see Dr. Yun's economic and real estate outlook presentation at a recent conference and also had the opportunity to chat with him. Here's my synopsis of what I heard.
Strong Overall Economy
Dr. Yun reports that all indicators show we have a strong economy, making reference to a few key points below:
Unemployment
We have had employment growth for the last eight years. In 2000, unemployment was at 4% and then at the peak of the recession in 2010, unemployment hit the 10% mark. Since 2018 unemployment has been steadily dropping and is now at 4%. In fact, Dr. Yun presented a graph showing in January 2018 the number of job openings vs. the number of people that are looking for a job, is at equilibrium. 18 million jobs have been added since 2010.
Net Worth is Up
Due to a strong stock market and increase in real estate values, we have experienced record high wealth increases. Homeowners have been increasing wealth at a rapid rate compared to renters.
Real Gross Domestic Product
Real Gross Domestic Product is defined as the total value of goods produced and services provided in a country in one year. Over seven recessionary dips since the late 1960s, Real Gross Domestic Product has had an upward trend. Over time, a 3% annual increase is viewed as healthy. Once the reports are in, Dr. Yun expects that in the second quarter of 2018 GDP will be increasing at a 5% annual rate. He expects the 2nd quarter to be the strongest of year with the End of Year increase in GDP in the 3 to 4% range.
The World Relative to Real Estate from Dr. Yun Yun's Point of View
Low Down Payments are Available
Dr. Yun believes that one of the major misconceptions the public has is that they believe if you don't have 20% down, you can't buy a house. There are currently mortgage programs available with 3% down. He feels Realtors and lenders need to educate the public about low down payment programs available. He says buy now with 3% down, if you can, because you can't out-save this market.
Pending Contracts Stable and Neutral
The number of pending sales has been stable since January 2015. There haven't been increases largely because of the lack of inventory nationwide. In 2013 there was a dip in home sales due to an overnight 1% increase in interest rates. The increasing interest rates will cut into the purchasing power of homebuyers.
Low Inventory
Inventory peaked towards the end of the recession in 2011 but by 2017, have dropped to the lowest level in a generation. New construction has not kept up with population growth since 2007. We have had 11 years of a growing shortage of housing. Construction has been unable to keep up with demand due to the following reasons:
Financing restrictions on local community banks providing construction loans

Tariffs on lumber and building materials

Stringent zoning land use

Construction Defect Laws

Lack of trained construction industry labor
Weak Affordability
Price increases due to lack of supply and rising interest rates are putting pressure on affordability. Prices have risen faster than incomes. In many areas, the median income can no longer afford the median priced home.  
Low Homeownership Rate
The homeownership rate peaked before the recession at about 69% and dropped to 63% in 2016. It has bounced back slightly to 64% in 2018.
Tax Reform 2018
It is a little too early to see all the results of the recent tax reform measures. Due to lobbying by NAR, the mortgage interest deduction remained in place at a lower level, and the two out of year rules for capital gains exclusion remained in place.
The mortgage interest deduction was limited to mortgages at $750,000 or less. In Colorado, 93% of homeowners have a mortgage less than $750,000.
The property tax deduction was limited to $10,000. In Colorado, 97% of homeowners pay less than $10,000 in property taxes.
The standard deduction doubling has decreased the incentive to buy a home for the mortgage interest rate deduction.
Income vs. Home Price Growth
From lows in 2011 to 2017, incomes have gone up 15% but home price growth has gone up 48%.
Interest Rates
Home mortgage interest rates are running about 4.5 percent. Rates are up about 1 percent from a year ago. There are multiple reasons you should not wait for interest rates to go down in order to buy a home.
The federal funds rate keeps going up, reflecting the tightening of monetary policy. The federal funds rate was at 0.25 percent from January 2011 to October 2015. Since then, there have been multiple increases and it now stands at 2 percent. The Federal Reserve has signaled it will raise rates to 2.5 percent in 2018, 3.0 percent in 2019, and 3.5 percent in 2020. The rate is critical in determining the U.S. economic outlook. The 2008 recession caused the Fed to lower its benchmark rate to 0.25 percent.
Inflation is starting to come into the picture. When inflation rates were at 12 percent, mortgage rates were pushed to 15 percent.
Mortgage rates tend to use a spread of about 170 basis points above 10-year Treasury yield, which is at about 2.9 percent right now — and the pressure is upwards.
First-Time Homebuyers
Student debt has tripled in 10 years. In addition to price increases and rising interest rates, the debt burden is making it harder on first-time homebuyers. The saving grace is the availability of low down payment loans enabling first time buyers to act sooner than later.
Predictions from Dr. Yun
In his presentation, Dr. Yun made two predictions that point to slight growth nationally in the real estate market with overall economic fundamentals remaining strong. Affordability, low wage growth, large student debt, and the inventory shortage are challenges.
-Existing home sales will inch higher at about 4% over the next two years. The construction industry should continue to create new inventory at a slightly faster pace.
-Median home prices will rise about 8% over the next two years.
____________________________________
About Duane Duggan:
Duane Duggan has been a Realtor for RE/MAX of Boulder in Colorado since 1982 and has facilitated over 2,500 transactions over his career, the vast majority from repeat and referred clients. He has been awarded two of the highest honors bestowed by RE/MAX International: the Lifetime Achievement Award and the Circle of Legends Award. Living the life of a Realtor and being immersed in real estate led to the inception of his book, Realtor for Life.

For questions, email Duane at DuaneDuggan@BoulderCo.com, call 303-441-5611,